Creed Fisher is Texan musician who is proud of his American heritage. He's been writing music ever since he was a child.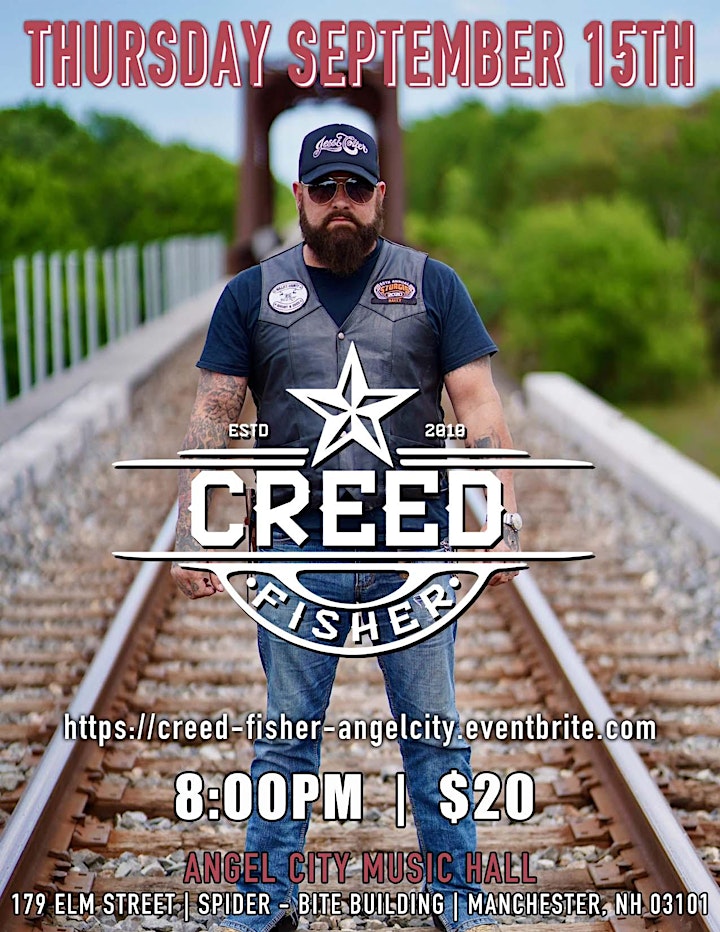 TEXAS-GROWN OUTLAW COUNTRY
If you love country music, you won't want to miss the next Creed Fisher concert in your area. This good ol' boy has released numerous albums, including "Rednecks Like Us", "Life of a Workin' Man" and "Old School" and is constantly writing more. You can see him live at a wide range of venues throughout the country!
"The odds were against me all along, but I just wouldn't go away." Country music rebel, Creed Fisher, defied the odds, going from rock bottom to chart-topping on his own terms independently. Like a steely-eyed gunslinger from a Sergio Leone western, he is a man of few words and lets his music tell his story. Fisher's songwriting harkens back to the roots of genuine outlaw country music, taking listeners back to a place and time when the fine art of storytelling flowed effortlessly. While that element seems to have gotten lost in the glitzy slush of modern times, he's never been one to sell his soul to the trends. Keeping it real means writing songs that real people can relate to; the good, bad and even the ugly. "A big part of my music is patriotic and for the working class. I relate to my music because I lived it." Now, Fisher ups the ante, joining forces with renegade record label Dirt Rock Empire, for the highly-anticipated release of his newest album, Whiskey and The Dog, which he promises, "A rollercoaster of emotions; laughs, cheers with drinks and songs that will make you want to cry." Unapologetic, patriotic and passionate, the album stays true to Creed Fisher's unwavering form, speaking to and for his fans. "People will be like,'I'm glad he said that' and 'He said things I wanna say but can't say.